I've worked extensively with products that are more expensive than their competition. Sometimes they've had feature advantages, many times they haven't. So, how do you differentiate a luxury brand from a premium brand?
I've compiled a content toolkit on strong luxury brands. These are some of the top need-to-know extracts from that toolkit:
RELATED CONTENT:
There's no reason you can't have multiple faces on multiple channels, as long as the story you tell and the message you deliver remains consistent. Learn more about why brands should be living, breathing, evolving creations here:
Art Direction Matters
Pay great creatives, use top-tier equipment, and ensure things are lit perfectly. The proper lighting matters for the little things — especially in e-commerce photos.
A great example are these shots from a launch. We saw this lighting in a previous shoot, so we brought it to the whole product style guide.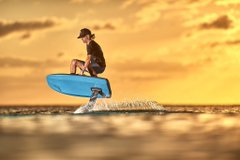 Association With Other Premium Brands
Establish which benefits you want from association with other premium brands:
Gear/locations shown in your content should be premium only

Interview and discuss brands you want to be associated with on social media and on your blog

Collaborate, even if it doesn't make any $$ for you

Use known names in your videos
Using Content to Build a Lifestyle Component
@type7 is an Instagram daily lifestyle magazine from Porsche. It is also an amazing example of using content to build a lifestyle component for a luxury brand.
The magazine showcases Porsche and the luxury lifestyle you can expect to lead when you own a Porsche, side-by-side. These are real stories, in and around the space they want to associate with owning the Porsche lifestyle.
Showcasing Your Process
Plenty of customers aren't looking for the cheapest option, but are instead looking for the best. Showcasing the process of creating your best might not be your top performing content, but it's a giant validator.
Is this the most boring ad ever made? Not if you appreciate obsessive craftsmanship. Leica Camera spends 45 minutes polishing the new Leica T.
Taking the Story Seriously
It's always worth giving the interested buyer an extra dive into the brand's lore. Cover history, materials, sustainability, and values.
Take Arc'teryx, for example: WhoWeAre is EXTENSIVE and immaculately designed.
Differentiating a Luxury Brand With Great Ideas
Showing off concept products showcases the team is thinking of the future, and has the resources to dedicate to R&D. You see this in vehicles constantly, but not much elsewhere.
One of my favorite examples is the one-seat Lamborghini concept car.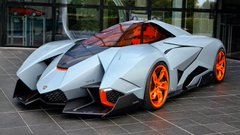 Creating Truly Aspirational Social Content
Pushing limits and going for records associates your brand with the pursuit of greatness. Doing what hasn't been done before costs $$ but generates true interest.
Doubling-Down on the Quality of the Little Things
Have the best how-to videos. An extremely elegant manual. Bags, shippers, stickers, every single thing needs that extra labour of love that gives customers delight.
Example: The Shoe Surgeon magnet clasp and metallic shoe box
For almost any product: showcase it in a premium way. Show off your processes, push the limits of your content, take the little things seriously, and you can command extra $$.
Don't be afraid to give yourself the room in your margin to be great, to differentiate a luxury brand within your range of product offerings.
Oftentimes, even with more dollars, the cost to do things like the above makes a company no more profitable than its lower-priced competitors. Is this worth it? Yes, because luxury commands staying power. It's memorable. It's a long-term business, not a short-term hustle.
BONUS MATERIAL!
Catch the Builders.Build podcast with my best friends, Colin and James, to discover more about our individual TikTok perspectives and entrepreneurial journeys across brands, products, websites, and more.
Thank you for reading this guide on how to differentiate a luxury brand.
If you found this content insightful and helpful, please like and share this article with your circle. Also, make sure to subscribe to the newsletter for more product development tips!
– Oren
READ NEXT:
There's never been a better time to start your own luxury brand than right now. Browse the Product World library for more guides, expert tips, resources, factory links, and brand insight now.
FOLLOW ME ON SOCIAL MEDIA:
Be sure to share your thoughts and ideas with me everywhere you see my personal brand displayed: @OrenMeetsWorld. You'll find 5,000+ links to my creator content on:
​​NEWSLETTERS YOU SHOULD BE READING
​​NanoFlips – Learn the art of buying, growing, and selling websites with James Camp:
https://www.nanoflips.com/
Free Smoke – A Cannabis business newsletter by Colin Landforce:
https://freesmoke.xyz/
Join thousands of happy readers already on my Product People newsletter when you subscribe. I'd be excited to have you in the community!
SUBSCRIBE FOR MORE: